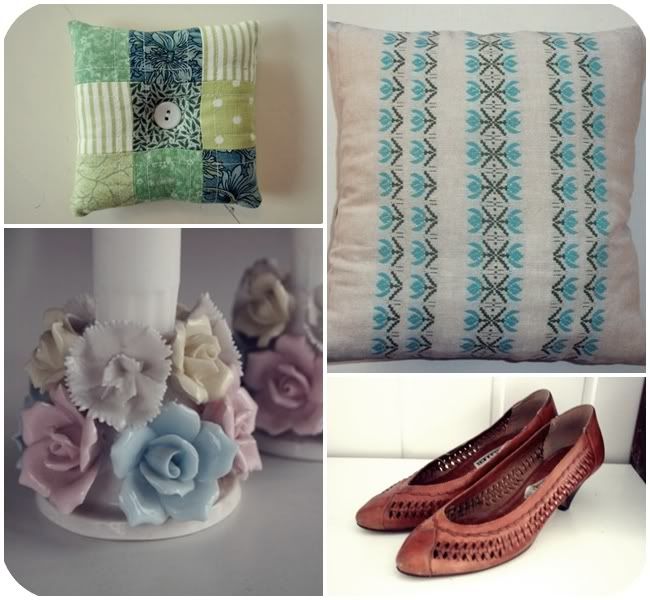 Friday Favorites time again! Woohoo! This week I was inspired by a
post
I saw on the Epla Forum, about March being a relatively slow month for sales. Probably for many reasons, for us its been ok. But it got me thinking about how expensive life in Oslo can be. So in that chain of thought, this weeks fav's are all under 200 kr! Not that you could tell by looking at them, they are all too lovely!
[You'll notice I squeezed in a few pillows, I'm in a pillow phase now]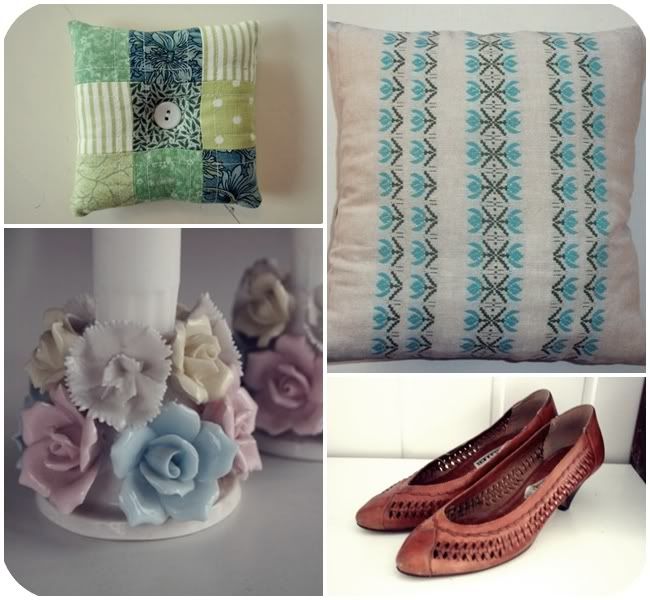 Anti-Clockwise from the left:
[1.]
Ah! I just love the colors on this pin cushion. So pretty. 85kr
[2.]
Gorgeous white floral candsticks. These would look sooo good on my kitchen table!
[3.]
Vintage 70's throw pillow. The patterning is divine.
[4.]
Whoa now! I stumbled upon these beauties, in my size! Which almost never happens as I've elephant feet. Gorgeous!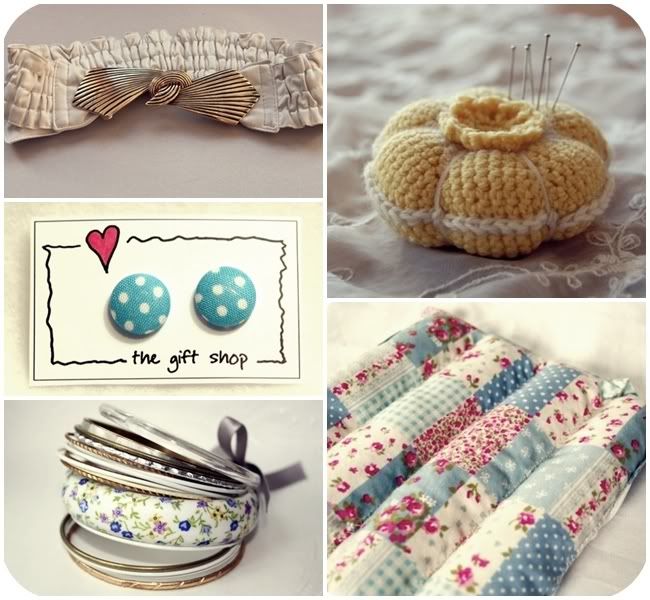 Anti-Clockwise from the left:
[1.]
Love this belt, the buckle is spectacular.
[2.]
Super fun turquoise polka dot earrings.
[3.]
Bangles! What's not to love. One of my most favorite sounds is the jingle of chunky bangles.
[4.]
Yes, I know, another pin cushion, what's going on? Its just so cute, I'm such a sucker for small bits like this!
[5.]
Seat cushion, so spring inspired. I can just picture this decorating a bench on my imaginary balcony.
So that's my fav's for this Friday. I'm really happy with the selection.
I hope you all have a wonderful weekend. Go out and enjoy some sun!

☮ + ♥