It's Friday! Hurra! This weeks Friday Fav's is inspired by the random bit of snow we got in Oslo yesterday. I'm going for all white! I have to admit I was a bit bummed that it snowed so much yesterday, after the lovely weather we've been having I thought for sure it was time for the snow to melt and Spring to get its groove on. But alas, that was just the immigrant in me being a bit too wishful for the season!

So here you are, wonderful white wares. Hope you like them as much as I do!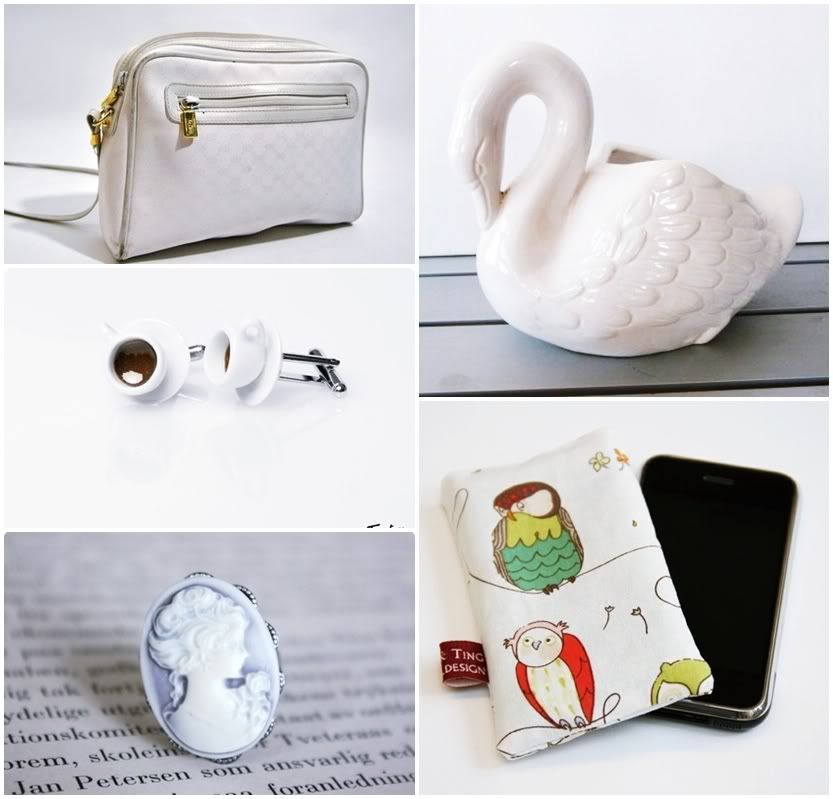 Clockwise from the right:
[1.]
Ceramic white swan - totally love this one. I am thinking of buying it for myself :)
[2.]
So I don't have an Ipod or an Iphone but I love how innovative the accessories are, this owl case is so cute
. [3.]
This particular design/head is one of my favorites. My grandmother has an old necklace with a similar design. I am always so nostalgic when I see these Victorian designs, this one so beautiful.
[4.]
I was at an exhibition opening the other night at the National Gallery and I saw Tasty Designs in the gift shop, LOVE her stuff. Its so fun and quirky.
[5.]
What can I say, Vintage Gucci, what's not to love?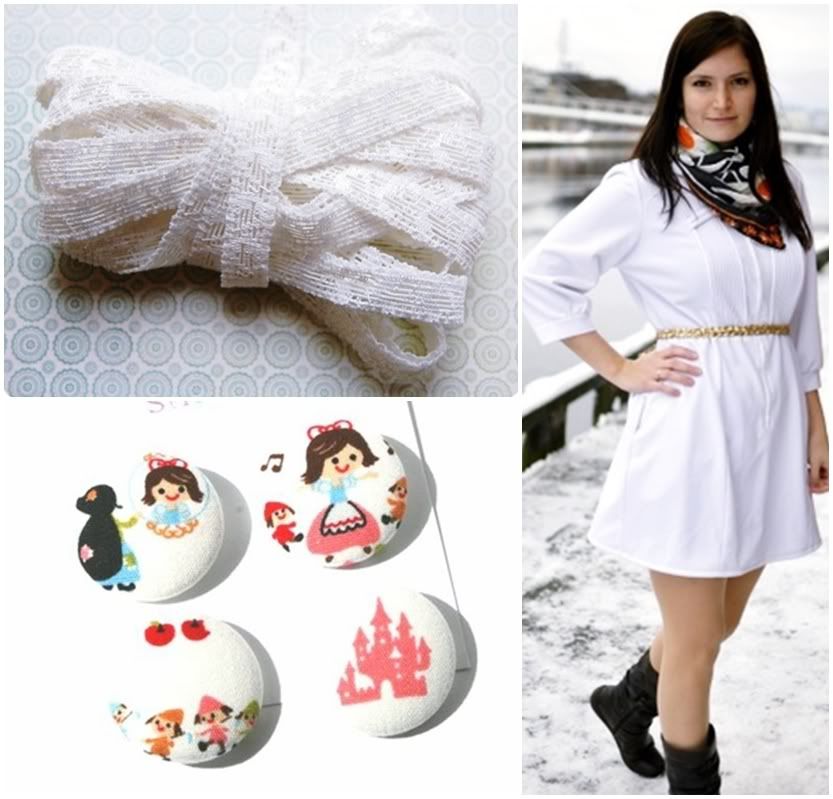 Clockwise from the right:
[1.]
Last week I also featured a dress from MissM, she has such great stuff, so I thought I would use this lovely white 70's dress this week. 70's is back for Spring/Summer, instead of getting the H&M crappy 70's inspired stuff, why not make the effort to find quality vintage?
[2.]
These buttons from Nordic Stitches are so sweet. I especially love the red castle. Plus they are 30% off right now!
[3.]
Vintage elastic trim, so pretty, I love collecting various trims, I actually use them for gift and package wrapping. Adds a little something extra I think.
So that was this week's Friday Fav's! I hope you liked them. I certainly do. Next week I think I will try to do write this post on Thursday evening. If you have any suggestions for a theme for next week do tell!
Hope you all have a fantastic weekend!
☮ + ♥