Or kind of... I really wanted to do an outfit post. or rather, start doing outfit posts. This being my first, the picture is not very good at all. I have to play around with my camera a bit more and get the angle right. One thing I'm quite shit at is taking pictures. But I want to get better.
So here's my first attempt at doing an outfit post: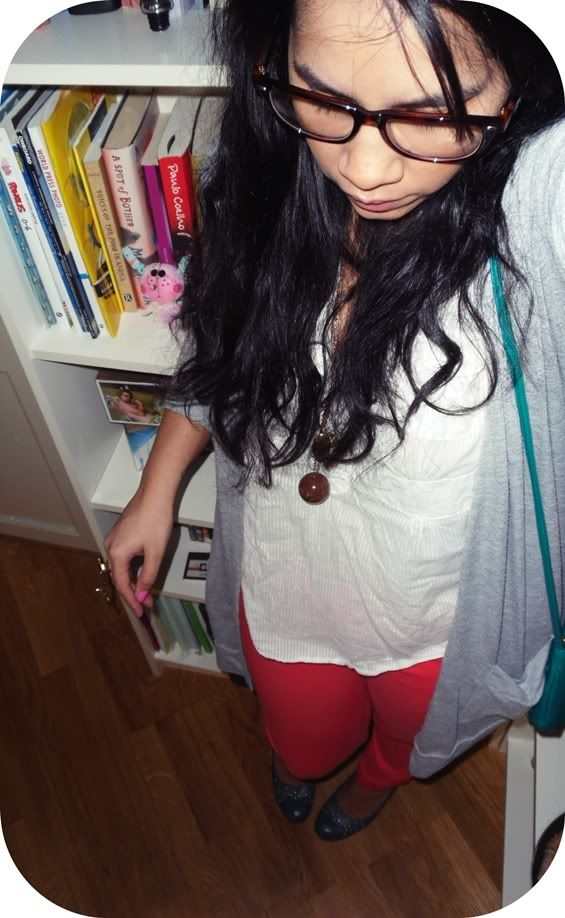 Bag:
Lady Croissant 'Shop My Closet
' Cardigan: Gina Tricot, I replaced the GT buttons with cute green & gold vintage ones. Trousers: H&M [only 99 kr!!] & the shoes were thrifted.
So what I hope to achieve with the outfit posts is to show you how I wear vintage. Having said that, I wont always do vintage outfit pics.
I'm excited!
Please feel free to share any tips you have for taking outfit pics :)