I wanted to tell you all a little bit about a new project I am starting, maybe you could spread the word? Power of the blog sphere?
Recently I have been helping some friends with their wedding plans. It seems like all of a sudden everyone is getting hitched. Crazy how when you hit a certain age it just happens. Slowly everyone starts getting married and in a year or two I am sure everyone will start having babies too. Ah life! Its a blessed thing!
Anyhoo, as I used to work as a wedding planner back in Cape Town, I am often asked for tips or help. Which I love offering as well. There is a certain kind of joy that accompanies a wedding. I can't get enough of it.
Anyway, this is why I have decided to start a little Epla store called
The Swan & The Wolf
. I will explain the name in a second. I will be selling wedding invitations, designed by me :) for a very affordable price. I think weddings are glorious, as we have previously established, one of the things I hate about wedding planning here in Norway is that you are quite limited for choice. Either you can go for affordable mass produced stationery or you can pay a butt load of kroner for a personalized touch. Where is the middle ground?
So here are two designs I have just finished. Please excuse the manky Norwegian. Its not grammatically correct at all, I'm still learning. I would love to hear your thoughts! Feedback, opinion all are welcome!
The Peony Design:
Pictured above are invitations, rsvp cards, envelope design & thank you cards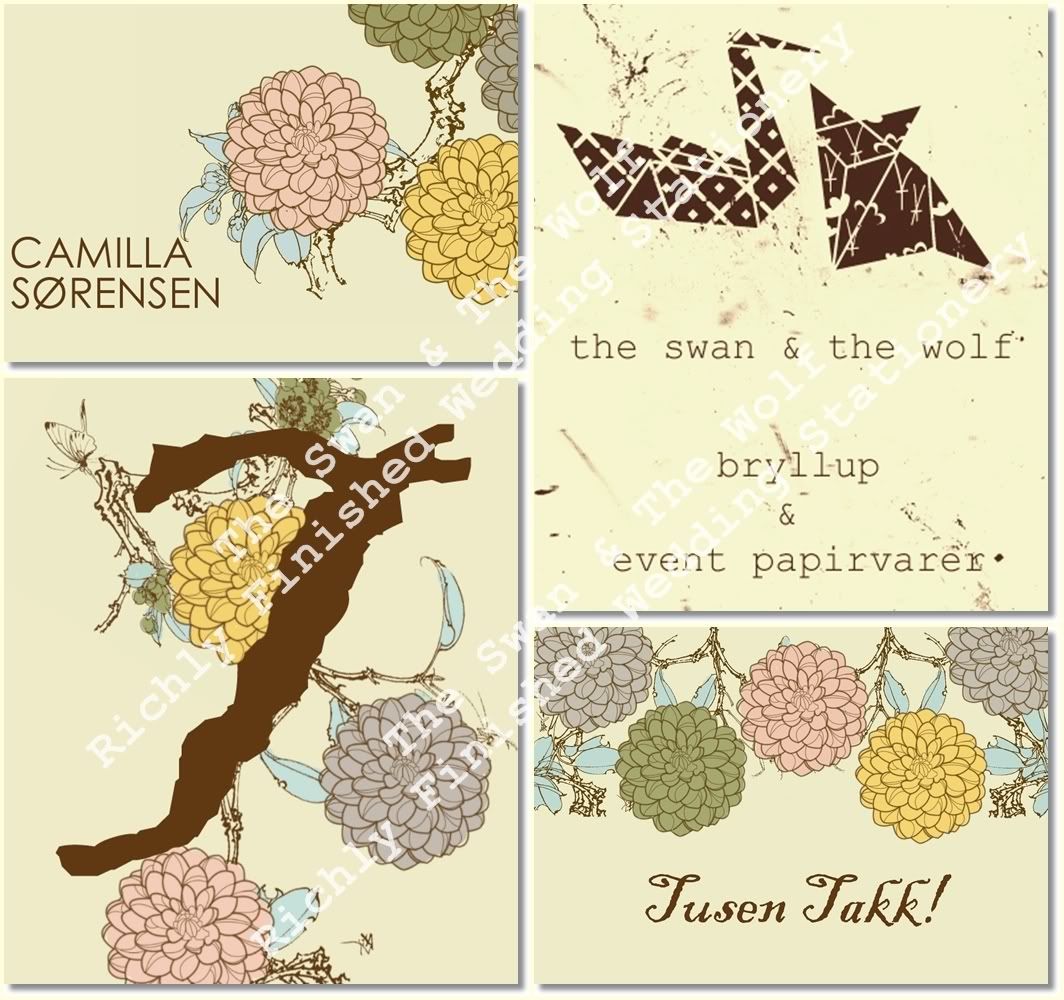 Pictured above are place cards for tables & table numbers.
I plan to add new designs to the Epla Store every week, as I have time. I don't want to be too ambitious just yet. I am thinking that I will sell a full set of stationery, individual invitation and rsvp card sets & then a set with printing options.
What do you think? I would love to hear thoughts!