A while ago, while navigating my way out of a creative slump, I purchase 2 Keri Smith books. One of the was
Wreck This Journal.
I was so excited, sure it would change my life, I was totally worked up. It arrived in the post and I vowed to attack it with violent creativity. Of course, it has been sitting on my bookshelf since taking it out of the packaging for... oh, let's just say 3 months.
My lovely friend
Adeline
, started with hers about the time mine arrived in the post. She has been blogging her process with it and its inspired me to open up mine. So here are some snaps of my first few pages of Wreck this journal.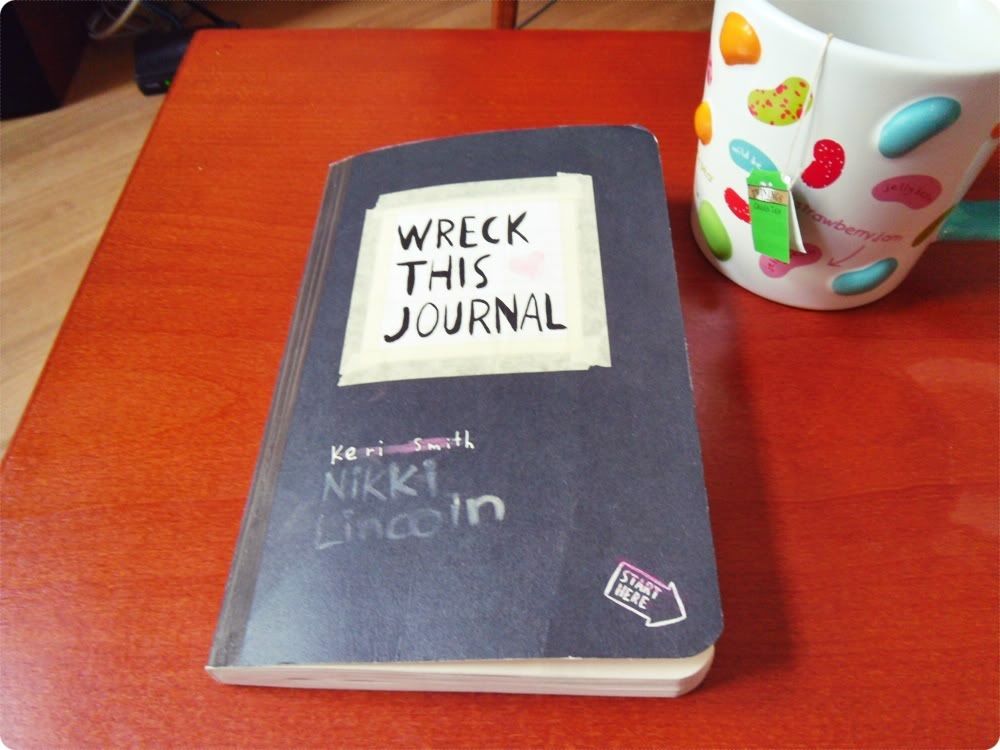 I decided as it would be mine, by me, I should scratch of Keri Smith's name with pink Crayon.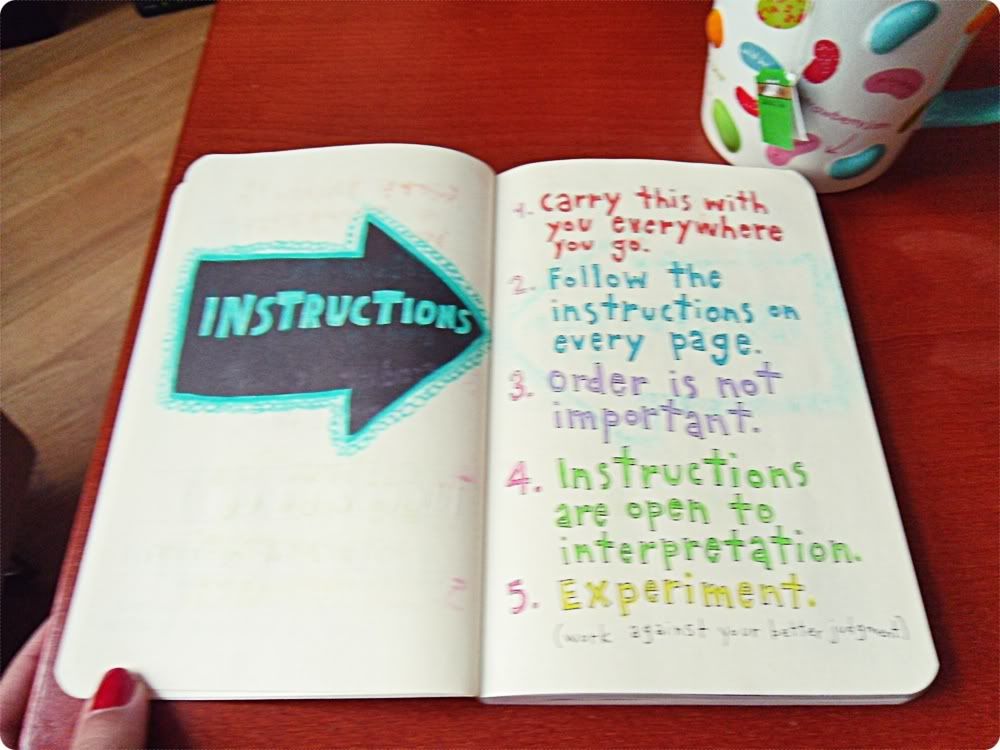 Basically what I took from this page was, do whatever you feel. In any order you feel it.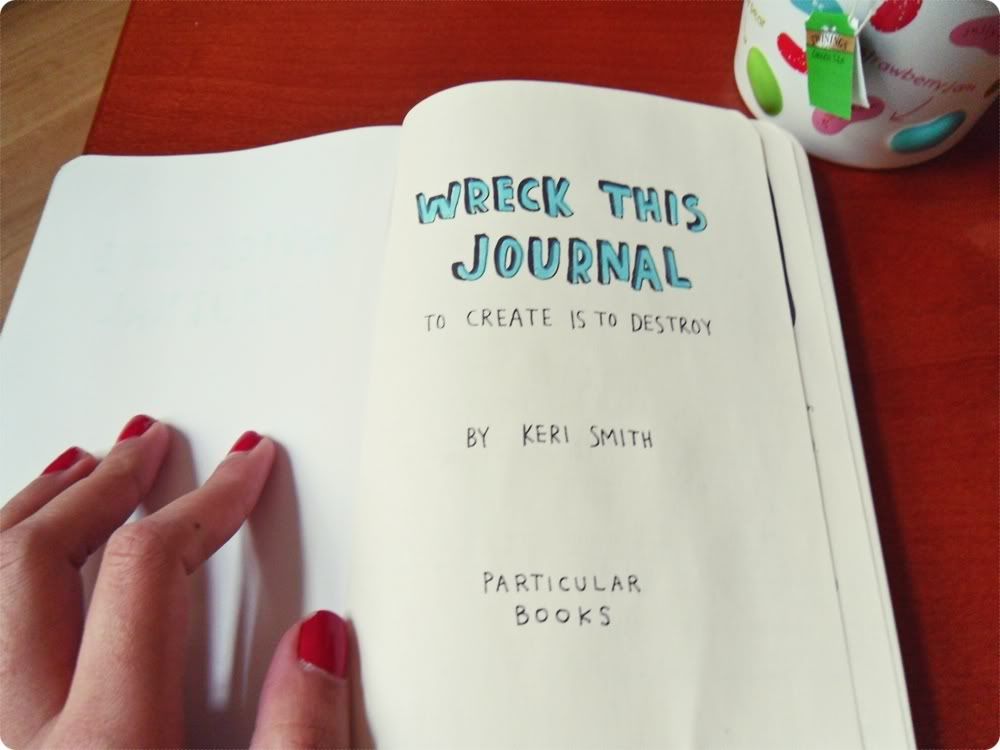 Here we go!
Hole poking. Kind of an uncomfortable thing to do to a book. [Don't you love my Jelly Bean mug?]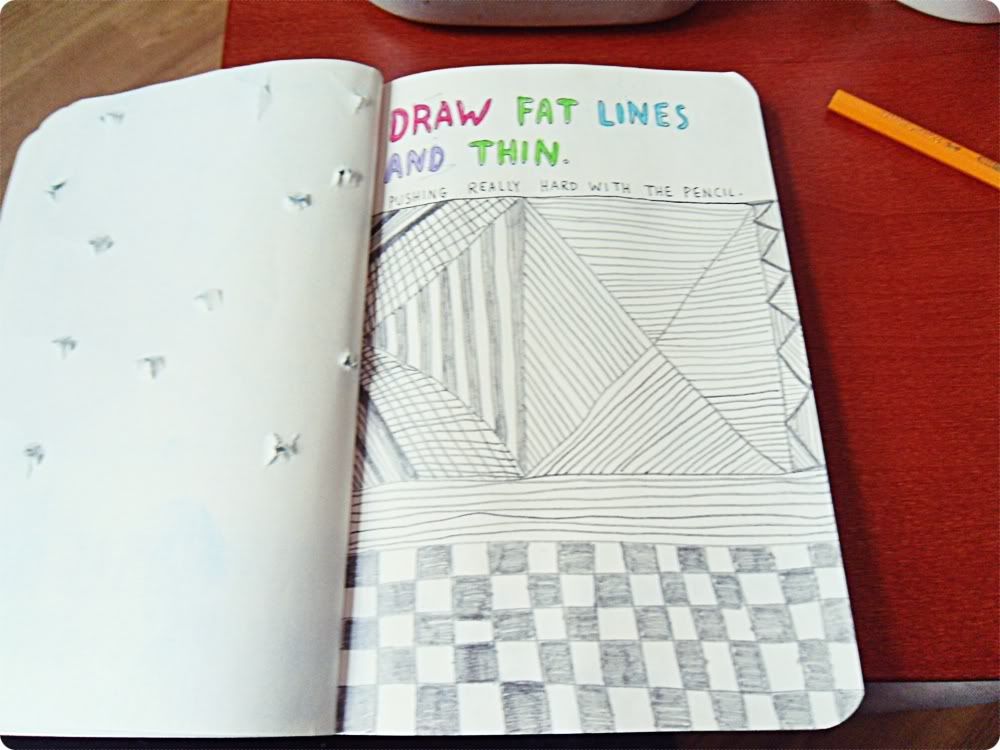 Lines, squares, stripes, triangles.
♥ ☮