The task at hand today was to fill a page with color. I don't think I am the only person that finds blank pages just totally intimidating, I actually just started at this page for close to 20 minutes before I dared begin.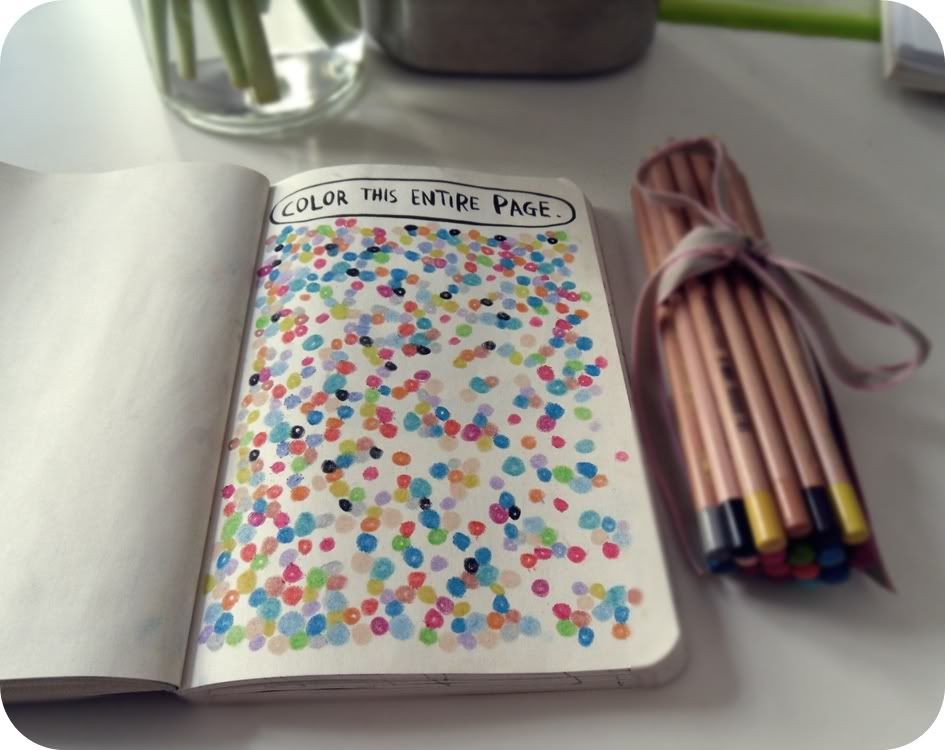 And then I just embraced the crazy and made little colorful dots. I didn't realize, when I set out on this task, how time consuming drawing little dots can be. In the end I decided that a little white space needn't be such a bad thing.
I am trying to pace myself with the wrecking, but once you do one page its so hard not to do 10! Thank goodness I simply didn't have the time today. So one's all you're getting!
Happy days lovelies!