It's Monday morning! How did this happen! This weekend was a really great one, aside from getting a lot done that I had been putting off, like laundry, I also got to go to a concert with
Bilal
. Which truly was a soul/funk explosion. Too cool.
Last week in Cape Town, South Africa [aka my home town] the annual
Toffie
Fest was held.
Toffie
is a really cool pop culture festival that showcases the best of international and South Africa popular culture. No stone is left unturned.
I was rummaging around on my usual SA blogs and I found some really sweet pics from
Toffie
that I thought would be cool to share with you all. South Africa, and Cape Town in particular has a super rich and diverse craft industry, the handmade good you will find in Cape Town are truly amazing! Have a look at some of the rad bits and bobs:
Dolls! Love these ornamental porcelain dolls. I used to have a plastic one when I was little.
Books... Not sure what kind but the covers do look intriguing.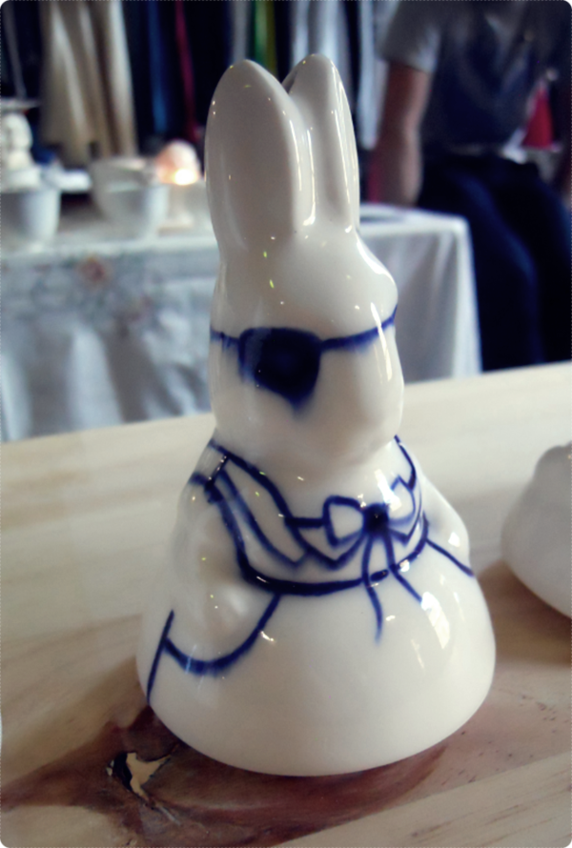 Ah! Porcelain pirate bunny, why are you not mine?
Roses on a black background seem to be making appearances in a lot of places these days.
Of course, in reference to
Die Antwoord
, I can only assume?
Hope you are all having a productive Monday!